Turnstiles

Q.Point™ offers a simple and robust solution for full-height or half-height entrance control. Available in single or double models, they are the most economical solution for installing the TixPoint™ system - ready made for Q.Point™ control circuits. We also work with selected manufacturers to bring our clients preferred pricing and a vast choice of style and function. Contact Us today with your requirements for a free consultation.
TixPoint™ and Q.Point™
Certified Manufacturers

These manufacturers offer alternative turnstiles to suit every design requirement, and all have been certified to integrate easily with the TixPoint™ system, through Q.Point control circuits.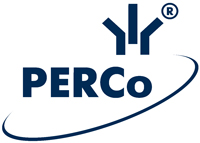 PERCo
Since company establishment in 1988, PERCo's major activity has been the development and serial production of security systems and equipment. The high quality of PERCo products is recognised throughout the industry in 75 countries worldwide.